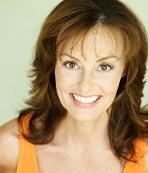 Catharine Scott :
Jill T'mee, Veronica Verona, Chanel Caratsworthington, Anne Lookasian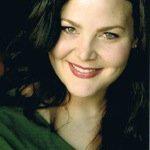 Rebecca McCauley :
Alotta Caratsworthington
Rebecca is a founding member of Next Stage co-writing and acting in "Clipped!" and "Fresh Meet", writing "Danny These Days", writing and directing "Penetration: The Game Show" and "Gypsies, Tramps and Tweed," and acting in "Alcoholidays." Favorite past projects include "Cheerleaders in Bondage: The Search for Myth America," a co-production with Linda McDonald. Rebecca writes, produces and performs radio and television commercials and industrial videos. Favorite roles include Maureen in "Skin Deep" for CST, Molly Sweeney for OCTC, Queen Tamora in "Titus Andronicus" for Reduxion, Horatio in "Hamlet with Duty Free", Blitzen in "The Eight" at Second City's Donny's Skybox, world premieres of "Albino, Black, Jewish Lesbians on Zoloft" as Debbie and June in "How to Succeed in Art." Rebecca can also be seen in many films including: "Making Arrangements," "The Christmas Child," "Rainbow Around the Sun," "Pearl," "Heaven's Rain," "The Rounder" and "Birdhead." Longtime member of Baloney Rodeo and Babies With Rabies, she also teaches improv at the The Actor Factory.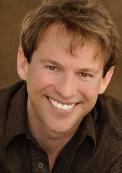 Gary Cadwallader :
Hunter Caratsworthington
Gary Cadwallader is an actor, director and Education Director at Orlando Florida Repertory Theatre. At The Rep Gary has directed "Thoroughly Modern Millie", "If You Give a Pig a Party", "The Neverending Story", "The Lion, The Witch and the Wardrobe", "Go, Dog. Go!", and "Footloose". In twenty years at Seaside Music Theater in Daytona Beach, Gary directed "Little Shop of Horrors" and "A Year with Frog and Toad", and performed many roles, including Phil Davis in "White Christmas", Cosmo in "Singin' In The Rain", John Adams in "1776" and Luther Billis in "South Pacific", among many others. Other directing credits include "The Tempest", "Shakespeare" [abridged], "The Spitfire Grill", and "Perfect/Change", at The Limelight Theater in St. Augustine, "Tapestry: The Songs of Carol King" at Playhouse by the Beach, Marivaux's "The Triumph of Love" and "A Midsummer Night's Dream" at Orlando's Civic Theater; "In The Rec Room" at Atlantic Center For The Arts, and "The Merry Wives of Windsor" and "Henry IV, Part 1" at the Atlantic Shakespeare Festival. As an actor, Gary played Hornbeck in "Inherit The Wind" at Northern Stage in Vermont; Kabuki Medea, "M. Butterfly", and "The Great Gatsby" at Chicago's Wisdom Bridge Theater, the Emcee in the national tour of "Buddy: The Buddy Holly Story", and roles in "A League of Their Own", "The New Untouchables" and "Forensics" (pilot). He can currently be seen in national commercials for Marriott Fairfield Inns, Gillette Body Wash (with Tiger Woods), EA Sports (with Tiger Woods) and Publix. Gary has an MFA in acting from Western Illinois University, a BA in theatre from St. Edward's University in Austin, TX, and is a proud member of Actors' Equity Association and the Screen Actors Guild.

Elizabeth Murff :
Aubergine VonSterlington Worthmorethantrump
Elizabeth Murff is an actor and resides in Orlando, FL. She has appeared in a prolific amount of theater productions throughout her career. She has toured nationally as Lottie Childs in "Crazy For You" and the wicked Mrs. Meers in "Thoroughly Modern Millie." Other favorite roles include the title role in "Mame", "Hello,Dolly!", JoAnne in "Company" and Lillian La Fleur in "Nine." She continues to star in theater productions throughout Florida, and has many productions featured on YouTube.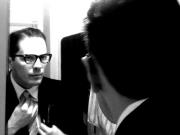 Peter Young :
Cliff Diverson, Torrent, The Pilot
Peter Young is an actor, writer, and producer from Los Angeles and has been a a consistent presence in the theater and commercial community for many years. He can be seen in the films "Making Arrangements", "Cockfight", and numerous short projects. Originally from Oklahoma he currently lives in Los Angeles where he studies improv at The Groundlings, and has appeared in regional and national commercials.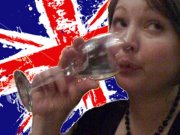 Lisa Lasky :
Nurse Dixi E. Cup, Shelly, French Maid
Lisa Lasky is a theatrical, commercial, and voice-over actor in Los Angeles who is thrilled to be a part of Desperate Plastic. She has performed in many seasons at Shakespeare in the Park, and some of her favorite roles include Carol in Oleanna and Viola in Twelfth Night.
Beth Swales :
Belta Diddy, Delta Biddy
Beth Swales is an actor, singer, song-writer from Oklahoma City. She has appeared in local and regional commercials and films but spends most of her current time doing voice-overs. She has also enjoyed writing and performing comedy songs with Lisa Lasky (Nurse Dixi E. Cup).
Dwayne Helt :
Dr. Riverstern, Announcer, Pat Spaycat
Dwayne Helt is a television and radio personality who has done commercials and voice-overs for regional and national advertisers for years. He was the number one radio disc jockey in Oklahoma City, OK, when he was only sixteen years old. He is known for his series of television commercials for Linda Soundtrak in the eighties, some of which have been immortalized on YouTube and are still huge hits. www.youtube.com/watch?v=4n5_l7JcORA The emcee at many functions, Miss Oklahoma Pageants, and countless fundraisers, Dwayne supports many organizations like AWRT. He works for a national broadcasting network in Oklahoma City, Oklahoma.
George Gayman :
Galliano Courvoisier, Pierce Jugular, Tripp Spinet
George is a unique character who has a variety of work experiences ranging from mortgage banker, cable television manager, bartender and helicopter grounds crewman. It is this diverse background that helps him create the voices of the characters Tripp Spinet,

Galliano Courvoisier, and Pierce Jugular. George currently works as a Realtor in Central Florida.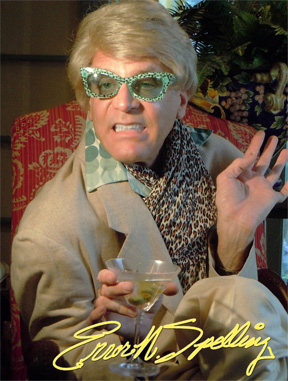 Error N. Spelling :
Producer
The famous and well-known big Hollywood producer, Error N. Spelling adds Desperate Plastic to the long list of successful drama series he has produced over the years. He is recognized for creating such shows as "Annaheim 92801," "Mills Road Place," "T.J. is a Hooker," and his big hit-series starring Ricardo Mentalbarn as the owner of an oceanfront-resort coping with global warming, "Fantasy Dry-Land." Spelling may be best known for his creation of "Sinusty," which starred the ever-popular allergy-suffering matriarch, "Kleenexus." Spelling's talents as a producer have led to a string of popular made-for-television movies as well. Most notable of these was the tell-all story of a suffering young boy who was drop-shipped by his parents, entitled, "Boy in the Plastic Bubble-Wrap."
Spelling says the inspiration for Desperate Plastic came from a pool party he hosted at his California home, where uninvited-guest Perv Griffin showed up with the then-undiscovered actor Cliff Diverson, now co-star of Desperate Plastic. Says Spelling, "…that's where I met Desperate Plastic star Cliff Diverson. He was just getting out of the jacuzzi, one of the many pools and jacuzzi's I have on my sprawling Estate. He was wearing a Speedo, and something about him just stood out above the rest. I knew I could make him a star. I noticed right away that his cousin, Torrent, too, had a big chance of being a star. Hunter from Desperate Plastic came with Perv that day, too. Oddly enough, our pianist character, Tripp Spinnet, came with the caterers that day."
Error N. Spelling's successes as a producer enabled him to build a sprawling seaside estate, one of the largest in North America. The estate gained notoriety when his wife revealed on a talk-show that the home's 180,000 square feet contained 129 bathrooms, six meat-packing rooms, an indoor landing strip, a broom closet, and yet only three bedrooms. She was quick to point out, however, that her husband Error's private study, screening rooms, offices and saunas, all had sofas that converted into beds for overnight guests.
From the first air-date, Desperate plastic's ratings have shot throughout the roof. Fans from all over the world fell in love with the Caratsworthington family of characters, all have huge followings, but it's character Betty Z'Bottom that seems to appeal most to both sexes. All Desperate Plastic fans were excited when it was revealed that another season of shows is in production. Season two alluded to a major confrontation between Aubergine Worthmorethantrump and the Caratsworthingtons. When asked about any clues to the outcome of Natasha's murder trial, or this season's plot, Error replied only, "Expect the sparks to fly between Aubergine and Alotta and don't be surprised when a few new characters pop up, after all, I'm planning another pool party."